LG near deal to supply flexible OLED displays to Apple for its smartwatch
13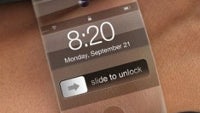 While it might not be the sole source or even the main source of the OLED displays for the device, LG is said to be close to a deal that would have the Korean OEM supply flexible displays to Apple for the rumored iWatch. Published reports have named RiTDisplay out of Taiwan as the main supplier of the glass being used for the smartwatch.
Speculation has Apple testing out three different sized prototypes,1.4 inches, 1.5 inches and 1.6 inches. Besides LG and RiTDisplay, Samsung was another company allegedly approached by Apple to produce the display for the Apple iWatch. But Samsung apparently wanted to keep its production in-house to be used for its own smartwatch, the Samsung Galaxy Gear.
"Instead of relying on one supplier for its iWatch, which will be unveiled next year, Apple will have two vendors to be safe. The key provider will be RiTDisplay and LG Display will be the second. Japan Display might also be a candidate, but so far its capacity seems lacking."
-Kim Young-woo, analyst, HMC Investment Securities
While some believe that the Apple iWatch could be launched before the end of the year, rumors of an issue with overheating are making some analysts push back their estimate as to when the device will launch to sometime in 2014. And with some owners of the new Apple iPhone models complaining that their handsets get too hot, that is a problem that cannot be tolerated on a watch that touches the skin. In other words, Apple will have to resolve this issue before iWatch is launched.
source:
KoreaHerald
via
UnwiredView