LG is giving itself a target goal of selling 150 million phones this year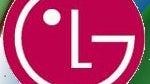 Currently sitting at the number three position in terms of market share, LG is betting big this year in improving its sales opportunity as they continue to make some headway in the mobile phone landscape.
LG has given itself a target goal of
selling 150 million mobile phones this year alone
, which of course, amounts to an increase of
30 percent
over last year. And when it comes to smartphones, they're looking at obtaining a goal of
20 percent
coming from smartphone sales - which brings its goal of selling 30 million smartphones. So what are they going to do between now and the end of the year to achieve a four-fold rise in smartphone sales? Well, the Korean company intends to launch
20 smartphones globally
and that they're committed in
expanding their R&D workforce
to accommodate the load. Specifically, they're going to employ more than
6,000 employees
which is an increase of 15 percent over their tally in 2010.
Dr. Jong-seok, President and CEO of LG Electronics Mobile said, "We are already focusing all of our resources on delivering the widest variety of smart devices for all types of customers. This will be a critical year for LG and a lot of eyes are upon us to see if we'll succeed. We don't intend to let them down."
As we've seen already thus far at MWC 2011, LG has already unveiled their Android powered
LG Optimus 3D
&
Optimus Pad
devices. Combining those two with their other upcoming devices, like the
Optimus Black
and
Revolution
, LG is definitely bringing a lot of smartphones to the market in order to reach their goals.
source: LG