LG Prada 3.0 is making its official launch in South Korea tomorrow, December 28
6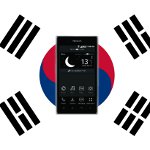 Interestingly enough, the good people of planet Earth won't have to wait until next year to see the
LG Prada 3.0
in the flesh, well, that's because it's officially launching
tomorrow, December 28th
. However, it's merely launching in
South Korea
first – then it'll make its way to other markets in the new year.
From the looks of it all,
SK Telecom
will have the prestigious opportunity of selling this
fashionable piece of tech
to its customers – albeit, its
$776 (899,800 KRW)
cost will easily make some people
think long and hard about buying one
. Still, the smartphone will be in
subsidized form
as well with various contract options. After that,
KT (Korean Telecom)
will be blessed with the handset's presence as well.
Looking over its specs sheet, the LG Prada 3.0 might not come off as a benchmark device, especially when it features a 4.3" IPS WVGA display, dual-core 1GHz CPU, 8-megapixel rear camera, 1080p video recording,
1.3
-megapixel front facing camera, and 8GB of memory. However, it's nice knowing in the back of our minds that this lovely looking device is being
upgraded to Android 4.0 Ice Cream Sandwich next year.
As for the rest of us drooling over its magnificent beauty, we simply have to wait after the new year to scoop one outside of South Korea. Then again, CES is literally right around the corner, where we'll more than likely see some spectacular new devices that are truly drool worthy.
source:
LG
(translated) via
Unwired View