LG G4 launches in Canada; Wind Mobile looks to undercut with $649 ($529) outright price
5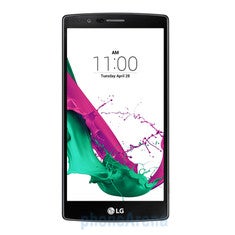 The pricing details for the
LG G4
in Canada
first came to light
earlier this week, and now the handset is officially available through several major carriers. Rogers, Bell, Telus Wind Mobile and Videotron all have the device on sale as of now, with the latter throwing in $130 worth of free goodies including an extra battery, charger, and 32 GB microSD card.
With its quad-HD display and hexa-core Snapdragon 808 SoC, the LG G4 is firmly among the best-in-class right now. With the
Samsung Galaxy S6
and
S6 edge
being the devices to beat at the upper levels of the Android space, the G4 puts up a very good argument. Unlike competitors such as the
Sony Xperia Z3+
and
HTC One M9
, it doesn't include the dreaded Snapdragon 810 that has been found to overheat, and with a more premium finish than previous LG handsets, should be on the radar of every power user in the market for a new phablet.
In Canada, the device is available at the $200 mark on most carriers with a two-year contract, or $699 to buy outright. Here's a round-up:
Wind Mobile's offer of the G4 for $649 Canadian looks a real bargain, but if you are a heavy user, Videotron's promise of an extra battery, charger and microSD card may sway you.
Let us know whether you plan to snag the LG G4 by commenting below, but before you rush into any decisions, be sure to have a peek at our
LG G4 Review
.