LG Display reports weaker earnings; analysts blame lower orders from Apple
3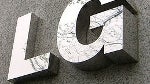 Apple is believed to contribute
30% of LG Display's revenue
, so when the latter reports weaker earnings, the first thing that comes to mind is that demand must be off for the Apple iPhone and Apple iPad. The Korean manufacturer, which competes with fellow Korean tech giant Samsung for control of the giant display market, reported profits Monday of 151 billion won ($135 million USD) in the first quarter. While that was the lowest operating profit announced by LG Display since the company turned profitable in last year's second quarter, it did beat the 147 billion won profit predicted in an analysts' poll conducted by Thomson Reuters.
This was the
fourth straight
profitable quarter for LG Display following a period of seven consecutive losing quarters. Year-over-year, the profit was a remarkable improvement over a 211 billion won loss last year, but represented a 74% drop in earnings on a sequential basis. Jay Yoo, an analyst at Korea Investment & Securities, said before the release that he estimated that LG Display's shipments for the
Apple iPhone 5
and the
fourth generation Apple iPad
had slumped 42% and 66% respectively from the prior quarter. He blamed slower sales growth seen by Apple for the slowdown.
Some analysts see new products coming from Apple spurring growth again at LG Display. Samsung Securities analyst Harrison Cho believes that a low-cost version of the Apple iPhone will be introduced in July leading to an uptick in LG Display's shipments in June when parts for the new phone would be expected to ship. The company itself sees shipments rising 5% to 10% next quarter, from the just announced Q1. The aforementioned new products from Apple, combined with demand for panels from LG Electronics, has analysts expecting earnings to rise in the next few quarters for LG Display. Meanwhile, Apple is going to announce its latest earnings report on Tuesday with revenue predicted to increase just 8% for the period, which would be one of the
slowest periods
of top-line growth for the Cupertino based company in years.
source:
Reuters