LG Display posts loss, cuts investment plans on smartphone worries
6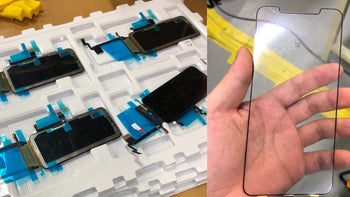 LG Display, the company that
Apple is counting on to supply it with four million OLED panels
for the 6.5-inch
iPhone Xs Plus
model that it will unveil this year, reported a loss for the second quarter on Wednesday. For the period from April through June, the company posted an operating loss of 228 billion won ($202.1 million USD). That beat the consensus of 11 analysts surveyed by Thomson Reuters who forecast a larger loss of 247 billion won. Revenue fell 15% year-over-year to 5.6 trillion won ($4.97 billion USD).
For LG Display, it was the company's second consecutive quarterly loss, and experts blamed lower LCD pricing due to overproduction of the panels by manufacturers. It also is leading LG Display to cut the amount it plans to invest in its business by 3 trillion won ($2.7 billion USD) by 2020. The company is keeping an eye on the U.S.-China trade war, and could make changes to production in China and South Korea based on what is happening with this battle. Besides the oversaturated LCD market, the firm says that it decided to cut spending because of its concern about the smartphone market.
"It is a conservative approach resulting from uncertainty around the mobile market." Don Kim, chief finance officer, LG Display
The good news is that LG Display will not change the speed at which it shifts from LCD to OLED panels. Currently, 90% of LG Display's sales come from LCD screens. Despite the cuts in capital expenditures, the company still plans to spend 20 trillion won ($17.7 billion) by 2020 on OLED production. The display manufacturer has yet to turn a profit on OLED, but expects to do so by next quarter.
While LG Display's OLED audition for Apple is far from over, there is speculation that the company will supply the majority of such panels for the 6.5-inch iPhone in 2019. This year, Apple rival Samsung will be providing the majority of OLED screens for the
5.8-inch iPhone
and
6.5-inch iPhone
models. This year, the 6.1-inch LCD displays for the
"budget-priced" iPhone
are being supplied by both LG and Japan Display with the former shipping 20 million LCD screens.