Apple has ordered up to 4 million OLED displays from LG
43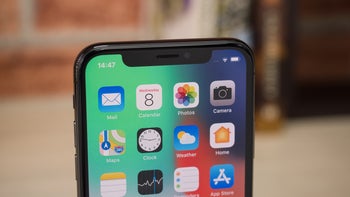 Just like last year's
iPhone X
, the majority of displays for this year's second-generation model and the upcoming iPhone X Plus are expected to come from Samsung. In a bid to reduce its reliance on the company, however, a new report from Bloomberg claims
Apple
has now added LG as a secondary supplier.
To be specific, the Silicon Valley-based giant has reportedly ordered somewhere between 2 and 4 million OLED panels for an unconfirmed device, although the larger iPhone X Plus seems to be the most likely candidate. After all, this would coincide with reports that appeared earlier this year claiming LG would supply 6.5-inch panels. It's claimed LG's ultimate goal is to become the sole supplier of one of Apple's
iPhones
but, at this moment in time, LG's production capacity is holding it back significantly, hence the relatively small order that has been placed. Regardless of this, though, Apple is said to be pretty keen on the idea due to the fact that it will reduce its dependence on Samsung significantly and also increase competition in the OLED market. This itself is expected to accelerate the adoption of the displays in the smartphone market and should eventually lead to a drop in the price of OLED panels.
As LG continues to ramp up its production levels,
the iPhone giant
is said to be keeping a close eye on the manufacturer. In fact, the display supplier will be subject to two different approval stages over the course of the next few months, with the first expected to take place next month. This is due to the $2.7 billion the company has invested in a production line for LG dedicated to OLED production. If the company is pleased with the rate of progress, however, it could eventually lead to a much larger order for LG.