Kindle for Android app gets update, new features
1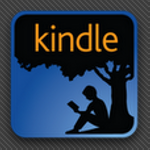 The Kindle for Android app has been updated and
now includes a "Send to Kindle" feature
. Email documents to your Send-to-Kindle email address and they are delivered to your device. The documents are kept in the cloud and can be downloaded again to other supported Kindle devices and apps. In addition, the update includes support for Kindle Format 8 and adds a larger assortment of illustrated children's books, comic books and graphic novels. New children's titles include Curious George and Brown Bear, and comics like Superman and Batman. Thousands of other titles are now available in a richer formatting.
Some users are
complaining about the increased size of the updated app
which weighs in at 13.26MB compared to the 2.51MB size of Google Books. Also,there were some complaints that the Send-to-Kindle feature was turning small sized documents into behemoths. One user said that a 3MB PDF file grew to 33MB. But for the most part, users seemed to be pleased with the update. The app puts over 1 million books at your fingertips.
source:
GooglePlayStore
via
AndroidCentral
Amazon Kindle for Android