Kevo uses your Apple iPhone to unlock your front door
4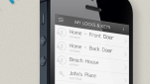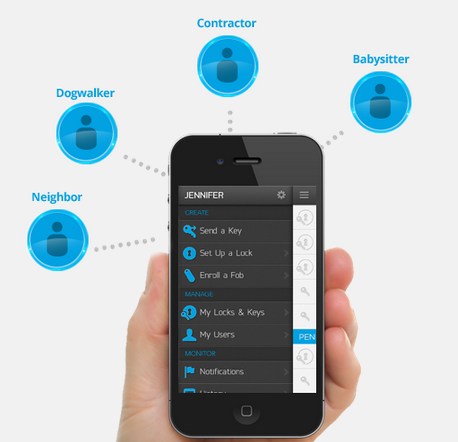 Kevo lets you send a temporary eKey to someone without a regular key to your house
How would you like to open your front door by merely tapping the lock with your
Apple iPhone 5
or
Apple iPhone 4S
? That is the function of
Kevo
, a new lock available later this summer from Kwikset. And if you don't have your phone with you, the Kevo Fob is included with the lock. If you touch the Fob to the lock, it will open. In fact, you can even leave the Fob in your pants and touch the lock with your finger to unlock the door.
In conjunction with the free Kevo app, you can send out an
electronic key
to friends, family and loved ones who don't have a key to your house, but do have a compatible smartphone. This temporary key only will work for a limited period of time. And since Kevo is also a mechanical lock, if nothing seems to work, you can still use a regular key to get in the house.
Two AA batteries will keep the lock operating for about a year. While there is no precise launch date or pricing information available, you can register your email address with Kevo to receive notifications via email. To do so, simply click on the sourcelink.
source:
Kevo
via
TUAW
Recommended Stories