Kantar: Android owned 62% of the U.S. smartphone market for the three months ended in May
30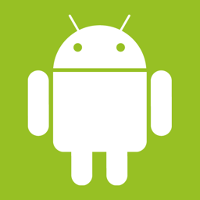 The latest data from Kantar Worldpanel for the three months ended in May, shows Android continuing to add market share in the U.S. In the states, Android owned 61.9% of the U.S. market. Apple's 32.5% share in the country, was its lowest reading since the launch of the
Apple iPhone 4s
back in 2011. That was the model that gave Siri her debut.
Kantar puts five major European countries together under one heading. In that one category that contains the UK, Germany, France, Italy, and Spain, smartphones powered by Google's open source OS controlled an amazing 73.3% of the smartphone market during those three months. The iPhone's market share was 16.6%. Even more interesting is the news that 26% of British consumers who purchased the
Samsung Galaxy S5
during the three months that ended in May, switched from the Apple iPhone. Last year, that figure was 12% for the
Samsung Galaxy S4
.
In Europe, 17% of those who bought an iPhone during the same three months, were switching from the Galaxy S5. But more troublesome for Apple, in the U.S. that figure was just 8%. Analysts conclude that Apple iPhone owners were getting tired of the smaller screen on the latter device, and wanted to switch to the 5.1 inch Galaxy S5 now. This September, the
Apple iPhone 6
is rumored to
launch with a 4.7 inch screen
. In addition, Apple is believed to be
teeing up a 5.5 inch phablet for release later this year
.
Another feature that might have helped Samsung grab some new Galaxy S5 owners this year, is the IP67 certification on the device. This means that the Galaxy S5 is dust resistant, and can be submerged in up to 3 feet of water for as long as 30 minutes, without damage to the phone. While the build quality of the iPhone has allowed it to withstand an accidental dunking from time-to-time, Apple's smartphone does not have an IP certification.
source:
KantarWorldpanel
via
SamMobile