KakaoHome launcher for Android released, think Facebook Home for KakaoTalk users
2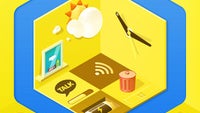 Facebook Home
– the alternative Android launcher that was announced last month to much fanfare, isn't doing particularly well. Actually, few people seem to like it, judging by the app's 2.2-star rating on Google Play, and the
potential discontinuation
of the
HTC First
"Facebook phone" due to weak demand. But all that, apparently, isn't stopping other companies providing social networking services from following suit.
The guys behind KakaoTalk – a cross-platform IM application popular in Korea, have announced the launch of KakaoHome. As you can probably tell, it substitutes the default UI on the Android device it is installed on with an interface that KakaoTalk features deeply integrated into it. Extra widgets are thrown in as well. Days after its launch, the rating of KakaoHome at Google Play stands at 4.1, meaning that most people dig it.
So, is this a trend developing before our eyes? Who else will jump on the bandwagon? Well, it's too early to say as the consumer's interest in such products isn't well defined yet. Of course, we're pretty sure that people love
well-made Android launchers
, but the concept of using one that's focused solely on a particular service – be it Facebook, KakaoTalk, or whatever, may be what users don't feel comfortable with.
KakaoHome is currently available only to users in Korea, with no word as to when it might launch in other markets. As of this writing, the service boasts over 90 million users worldwide.