Facebook Home Review
11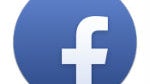 Introduction
At times, it can be quite contagious – really! Like seriously, it's so addictive that some of us are compelled to constantly check it every 5 minutes or so. So what are we talking about? Facebook people, Facebook! Now that the social networking giant is taking a proactive role in giving us the best mobile experience with Facebook Home, you'd think they would have the correct recipe to whip up something that's covering the complete package. In our ever growing connectedness society, social networking has been the driving force in our insatiable quest to continuously be in the loop with friends and family alike. Therefore, the question that remains is whether or not Facebook Home can actually deliver the goods on that promise.
Facebook Home – the new lock/home screen
Smartphone companies have done stellar work with their respective customized Android experiences, some better than others, but with this undertaking, Facebook is hoping that you'll ditch your phone's default lock/home screen in favor for its own home brewed Facebook Home experience. Not surprisingly, they've taken a new
dynamic approach
in how we view the lock screen – and we have to admit, it's pretty looking. Essentially, Facebook Home aggregates content from your news feed, but instead of the scrollable list we're familiar seeing with the regular app, Facebook Home puts it in this snazzy looking slideshow presentation. Specifically, moving images occupy the entire interface – with the associated status post layered on top of it. On one hand, it might seem as though it's an in-your-face kind of approach, but the way content is presented is subtle. And when it comes down to it, the simplicity of the cover feed will delight most users.
Needless to say, we definitely appreciate this kind of approach, since we're able to manually go through posts by swiping left/right. Adding some usefulness,
we're given access to a few functions directly from Facebook Home
– such as liking something by double tapping on a post, commenting, and seeing the full-sized image of a photo by long pressing. Indeed, we're grateful to see these functions, but we were hoping to see something more comprehensive. For example, in order to check-in to a place, post a status, or upload a photo, we're still required to go through the usual Facebook app for that.
Hopefully, we'll see more of those functions integrated into the Facebook Home lock screen with future updates. For now, though, Facebook Home is basically a
pretty aggregator for our news feed
. However, after several days of scoping it out, we soon realize that it begins to get stale, and soon after, we find ourselves going back to the usual app – mainly because we're able to see more of our news feed simultaneously with its scrollable list.
With the launcher, a
circular sized image of our Facebook profile photo
is shown beneath the bottom portion of the Facebook Home UI. From here,
we can drag our photo left, up, or right
, which respectively corresponds to launching Facebook Messenger, the apps panel, and the last used app. Although it's something that some of us might overlook, Facebook Home employs distinctive tapping sounds for various things – like the tone that's used when we double tap on a post to like it.
Difference between Facebook Home for the HTC First & downloadable app
Even though we're seeing Facebook Home being trickled down to many of today's popular Android smartphones, the
HTC First
with its out of the box Facebook Home experience is treated to one particular feature that the downloadable app doesn't offer to other smartphones. To be specific, it'll handle
notifications
and
show them directly in the cover feed
. So whether it's a Gmail notification, someone liking your Facebook post, or a missed phone call, the HTC First's Facebook Home experience will handle them. Certainly, it's nice that we can disregard notifications individually by swiping them left/right, but it would've been extra useful to have a way to disregard them all – just like what we're given with the standard Android notifications panel. Additionally, it's not as practical with its implementation, seeing that we can't preview them like we would with regular Android.
Interestingly enough, for things like the Facebook Messenger app on the HTC First, it'll populate regular text message conversations too – in addition to our Facebook ones. So yeah, it's nice that it handles that as well, which is particularly useful for those who prefer using Facebook Messenger than your ordinary text messaging means.
Recommended Stories