10 cool Android launchers to pimp your smartphone with
37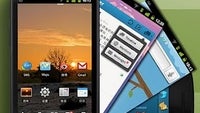 One of the things that Android excels at is being customizable, and everyone who has tinkered with their Android-powered device know how true that statement is. Just think about it: not only that you can throw a whole bunch of
useful widgets
on your home screens, but you are free to alter the entire interface.
In order to do that, however, you have to use a custom launcher. For those not familiar, think of an Android launcher as the interface with its animations, icons, and widgets all put together in a neat little package. And you know what, we have hand-picked more than a few of them –
10 Android launchers
that you can use to change how your smartphone or tablet looks. Note that
root is not required
, so fell free to check out every single one that catches your eye. Of course, in case you know a great Android launcher that we have somehow missed, just let us know by dropping a comment below.