Jury rules in Google's favor, says Android's use of Oracle's Java APIs covered by fair use doctrine
47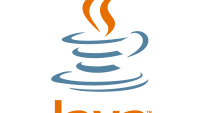 A jury ruled this afternoon in favor of Google in a lawsuit filed by Oracle against the search giant. Oracle claimed that without permission, Google copied more than 37 Java APIs, and 11 lines of Java source code for the open source Android operating system. Oracle originally
brought a similar suit against Google back in 2010
. During that trial, Google said that APIs cannot receive copyright protection, and that its use of Java was covered under the doctrine of fair use. The judge agreed,
and in May 2012 the case was dismissed
. The judge's ruling
essentially rubber stamped what the jury concluded
.
Oracle won its appeal, and the case was remanded back to district court
where Oracle sought $9.3 billion from Google
. All that the case could have been about was money, since Google had already announced in December that starting with Android N,
it would be replacing Java with OpenJDK.
That happens to be the open source version of Java. Using it would allow Google to employ Java for Android without requiring permission from Oracle.
With Google's victory another win for its 'fair use' theory, Oracle could have decided to walk away and call it a day. Instead, the company says that it will appeal the jury's decision. Under the doctrine of fair use, unlicensed use of copyrighted material is permitted under certain circumstances.
source:
TechCrunch
Recommended Stories