Oracle wants Google to pay it $9.3 billion for using Java's APIs in Android
42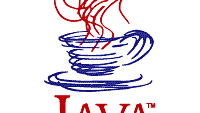 Back in December, we told you that with Android N,
Google would switch to the open source version of Oracle's Java Development Kit
. That's because Oracle and Google have already been battling each other since 2010 when Oracle accused Google of using Java's APIs without permission. Google's defense was to claim that APIs can't be protected by copyrights, and this led to a court victory that was partially reversed in 2014.
The U.S. Supreme Court has remanded the case back to a lower court, and a pretrial hearing is scheduled for the end of next month. Oracle has made it known that it is seeking a whopping $9.3 billion in damages from Google. That figure is based on the profits that Google has made from the open source OS. Java was originally developed by Sun Microsystems, which was acquired by Oracle in 2010.
By switching to the open source version of Java, OpenJDK, there will be no worry on Google's part about using Java without permission. But that won't come into play until Android N. Prior to the release of that build of Android, Google said that it was entitled to use Java's APIs under the theory of fair use. The latter allows for limited copying of copyrighted material.
Oracle's damages expert says that Google owes it $475 million in damages plus $8.83 billion that Google made from Android by selling mobile ads and apps. Google says that at most, it owes Oracle $100 million in damages. On April 27th, both sides will meet in the previously mentioned pre-trial hearing, with the trial beginning on May 9th.
Can both sides reach a settlement? That is something that we will be looking for as we get closer to the trial's start date.
source:
PCWorld
Recommended Stories