Judge orders Oracle to cut patent infringement claims against Google from 132 to 3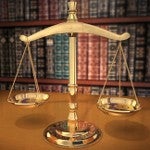 Judge William Alsup, presiding over Oracle's patent infringement suit against Google, ordered the former to reduce the number of claims against the Mountain View based firm to 3 from the original 132. At the same time, the judge ordered Google to reduce the number of "prior art references"-the defense that Google is using-to 8 from a few hundred. A "prior art reference" is a term that is used when someone tries to show that before a company received a patent, the particular item being protected was already under a prior patent. It is a common defense used in these proceedings to show that-in the present case-Oracle's patents were invalid.
Last August, Oracle sued Google claiming that the Android OS infringed on a number of Oracle's patents and copyrights pertaining to Java. Those patents and copyrights became part of Oracle's intellectual property when the company bought Sun Microsystem. The suit was filed last August, as we
reported
.
source:
AndroidandMe