Job posting hints at internally developed Microsoft phone
17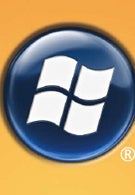 Is Microsoft internally developing its own phone? On the Microsoft Talent Network web site, the Redmond based company is seeking a Senior Mechanical Engineer for the Portable Entertainment Group within the company's Mobile Communications business. The Portable Entertainment Group is responsible for "enabling people to be entertained anywhere, anytime, on state of the art devices". The listing states, "We are the team that shipped the Zune HD, and created all the hardware on that device. We are currently building the next generation of portable entertainment and communication devices, and we need you."
What does this all mean? Well, it could be pointing the way to an internally designed Microsoft phone running Zune HD2. After all, in the job listing under product, "Windows Phone" is listed. If this comes to fruition, Microsoft will be manufacturing the phone itself which would set this apart from Google's experience with the Nexus One. While both companies would be considered the developers of the OS in their own handset, The N-One was built by HTC.
Don't forget Google's focus was on changing the way cell phones are bought in the U.S. so that consumers would purchase a desired handset separately from their decision to use a specific carrier. While the Nexus One was a success as a phone, it did not spur the hoped-for revolution. We would imagine that Microsoft's goals are not so heady and Bill Gates and company would be happy just to develop a top selling phone.
HTC Nexus One US Specifications
|
Review
(European version)
source:
Microsoft