Jelly Bean update rolling out to LG Optimus 4X HD
4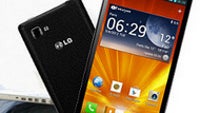 The
LG Optimus 4X HD
, LG's last year's Android flagship, is finally starting to get the update to Android 4.1 Jelly Bean. LG promised and it is now delivering, but the Jelly Bean update is not coming over the air - instead, you'd need to download LG's desktop companion Update Tool, hook up the phone via USB and only then start updating.
Also, it's worth noting that the update will only work for carrier unlocked LG Optimus 4X HDs and not ones that are tied to a carrier. For those of you who got their device on a carrier, you'd need to wait longer for the update.
Good news is the 4.1 Jelly Bean update comes with plenty of important features like Project Butter with its Triple Buffering and other tweaks that eliminate lag in the system, and Google Now, the card based automatic notification system.
source:
Smartphenom