Jawbone Up24 now supported on Android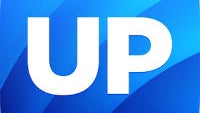 Last week, Jawbone updated the iOS companion app for its Up health tracking bands to version 3.0 and also released a new
Up Coffee
app as a companion to track your caffeine consumption. Today, Jawbone released version 3.0 of its Android Up companion app, and may have brought the best update of all: support for the Up24 wearable.
The original Jawbone Up had various issues from
build quality
to slow connections which led to the product getting mixed reviews at best. But, the Up24 has been widely regarded as one of the best wearables on the market. Unfortunately, the Up24 didn't have support on Android before, but version 3.0 not only brings support for the Up24 but brings
real-time
support for the wearable.
Beyond that, the Up app update also adds two new modes: "Today I Will" which offers you realistic goals based on your activity data, and "Streaks & Milestones" which offers congratulations when you do something special like taking your one millionth step. You can also set custom notifications with the Up24. And, lastly, you can now set your sleep times
after
you wake up, so if you forget to put the app in sleep mode, you can still have sleep tracking.