Is T-Mobile really sending out the Cupcake upgrade for the G1?
This article contains unofficial information.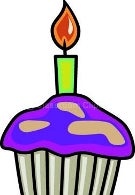 We know we have
said this before
, but this time it is different, or is it? Engadget Mobile is getting word from U.S. G1 owners that T-Mobile is right now sending out the Android 1.5 OS upgrade OTA. The infamous Cupcake update includes items like a virtual keyboard, support for video capture and playback, better email and messaging capabilities and the use of third party widgets. Because it is being sent out by the carrier over the air, those who are the lazy, sit-back type will have a much easier time getting your handset to digest the sugar, flour and icing. And once you've completed upgrading your G1 to the Android 1.5 OS, you can start building up an appetite for Donuts, the 2.0 version of the Android OS. If you did receive a link to upgrade your G1, let us know so that we can move away from the starchy foods.
T-Mobile G1 Specifications
|
Review
source:
EngadgetMobile