Did T-Mobile drop the Cupcake?
1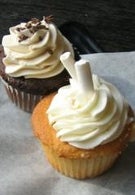 Engadget and BGR are reporting that they have received calls on Wednesday evening from G1 owners claiming to have received the updated Android 1.5 OS, the Cupcake. As we
reported
, among the changes you will find is the virtual QWERTY keyboard, the ability to take videos and play them back, stereo Bluetooth and an accelerometer among other things. Details remain sketchy and we're not sure if there is a certain order to the upgrade being sent out.
EngadgetMobile also reported that a person who works for the carrier said that T-Mobile would confirm the availability of the Cupcake upgrade for its G1 customers in the near future. Sounds like some of these cell reps have a future in politics. Here is the best way to find out if the G1 upgrade has dropped: Look for it! if you are a G1 user on T-Mobile, let us know if you received Android OS 1.5 or not. Hearing it straight from the customer's mouth ought to clear this mystery up quickly!
source:
BGR
,
EngadgetMobile
,
more