Internet Explorer 9 on Windows Phone will support HTML 5 and full hardware acceleration
5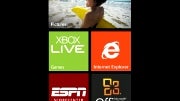 One of the most hotly anticipated features that the Windows Phone 7 "Mango" update will bring, is Internet Explorer 9 - a mobile version of Microsoft's newest browser version.
At the Mango event now Microsoft reconfirmed that IE9 on WP7 will take the best features from its desktop counterpart, namely HTML5 support and
full hardware acceleration
.
As for
Adobe Flash support
, as we already wrote, it doesn't seem to have made its way in the next WP7 update, despite that Microsoft was reportedly working with Adobe on that. Watch the mobile IE9 promo video below, make sure you have Silverlight installed, of course:
The press release also includes a few tidbits named "
Taking the Internet beyond the browser
", which are as follows:
"

Local Scout

. Provides hyperlocal search results and recommends nearby restaurants, shopping and activities in an easy-to-use guide.
Bing on Windows Phone

. More ways to search the Web, including Bing Vision, Music Search and Voice so it's easy to discover and decide.
Quick Cards

. When searching for a product, movie, event or place, see a quick summary of relevant information, including related apps."
Here is the promo video explaining how some of these will work, presented by Microsoft's Joe Belfiore himself:
Recommended Stories