Instagram update results in loss of screen support with 2018 Apple iPhone models
3
Always taking ideas from other apps and successfully implementing them for its own app, Instagram sends out quite a number of updates each year. The latest update,
according to those posting on Reddit
, apparently results in the breaking of screen support with the
Apple iPhone XS
and
Apple iPhone XS Max
. The latest version of Instagram (version 75) hit the App Store yesterday.
Those with the iPhone XS and iPhone XS Max, and even some
iPhone XR
owners, complain that following the update, images on Instagram appear blurry (including text), and too large. Spaces between icons are wider, according to those affected. An iPhone XS Max owner
sent out a tweet
with a photo comparing Instagram on his phone (running version 75) and his wife's iPhone XS Max running the previous version of the app. The spaces between the Story "bubbles" are wider than usual.
"Just updated my Instagram app today and noticed it looks like they rolled back XS Max support for some reason (maybe by mistake?). It looks the way it did before they added support (everything is huge/blurry)."-Reddit user mhx3
Anyone with a 2018 iPhone should hold off on updating to version 75 of Instagram if it is not too late. If you've already updated the app and are dealing with these issues, hold on. Instagram will no doubt be pushing out a fix very soon.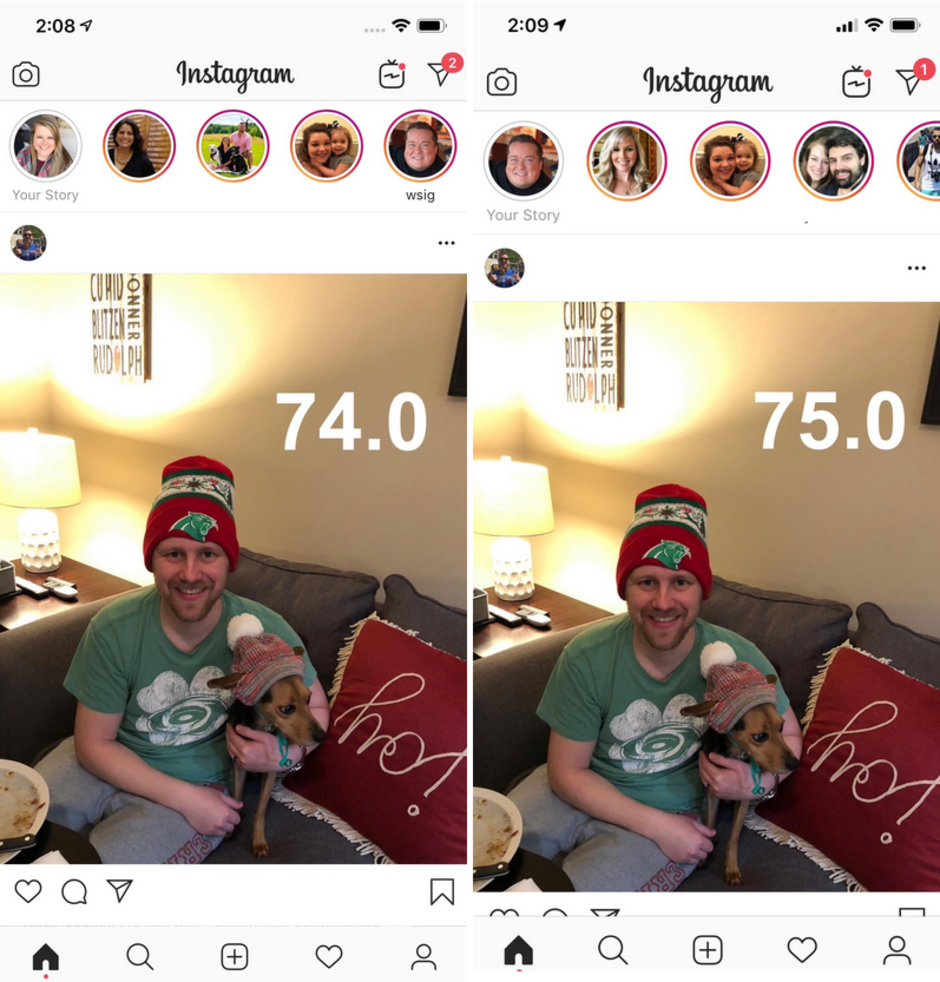 Update to Instagram v.75 breaks screen support for 2018 iPhone models
Recommended Stories