Instagram plans on emailing you "Highlights" to keep you from deleting the app
2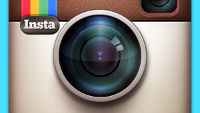 If you're an Instagram user that hasn't exactly been keeping track of your friends' lives through the app, prepared to get wined and dined thanks to a new email digest being sent out by Instagram called "Highlights." This will contain the "best" posts from your Instagram friends just in case you missed that bowl of minestrone that your buddy posted on the site recently.
Besides showing you the things that you've missed by not clicking on that iconic Instagram icon, "Highlights" has the advantage of showing you posts from the people you really care about. This allows you to bypass all of those other accounts you follow that do nothing for you but clog up your feed.
With 300 million subscribers, Instagram is looking to monetize these eyeballs (like every other social media app) and sending out "Highlights" is one way to re-energize its users. More active subscribers means more clicks on ad impressions which leads to more revenue for Instagram. And that means more money for Facebook,
which purchased the photo-sharing app in 2012
.
Initial reaction from Instagram subscribers has not been totally positive, with some users saying that the app has lost its "cool." See for yourself by clicking on the slideshow below.
source:
TechCrunch
via
TNW