Inbox by Google drops invites, scores new features, and now works in concert with Google Keep
3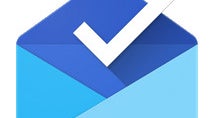 Remember Inbox, Google's newer email client? Well, ever since it arrived, it required users to have an invite in order to use the arguably more polished and user-friendly Gmail alternative.
Starting today, you no longer need an invite to use Inbox. Frankly said, most users who have been interested in trying out the email client have probably already got hold of an invite, but dropping the invite system is a welcome announcement, which will allow just anyone with a supported Android device to give Inbox a spin.
The app has also scored a handful of new features, the most notable ones being the addition of Trip Bundles, which gives you an insight on flight schedules, reservation information, and other types of data. Undo Send, on the other hand, is pretty self-explanatory - if you suddenly change your mind, you can "unsend" an email that you've just sent down the line. Of course, this feature will require you to act quickly, yet nonetheless it's a most welcome addition.
Last, but definitely not least, you can now put customized signatures at the end of your emails, a small but nice touch that will stand high in some users' books, probably. Synchronization with other Google apps, such as Keep, is now also on board, allowing your reminders or notes to appear straight into Inbox.|
Download: Inbox by Gmail (
Android
)