In-app purchasing coming to Windows Phone 8, not before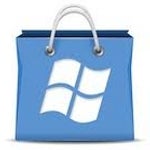 The reason why in-app purchases won't be available until Windows Phone 8 might have to do with the
Microsoft Wallet Hub
. Additionally, MSDN documentation reveals that the Redmond based software giant has informed its developers that they won't be able to add in-app purchasing until handsets supporting Windows Phone 8 are released (see picture below).
In-app purchasing allows users to switch from a free to a paid version of a game, make purchases in a game for extra weapons or turns. For example, with the popular Draw Something game, users can purchase "bombs" for additional words to draw or to help solve a tough word. Users are charged on the same credit card they have set up to purchase apps with. For developers, it gives them
a way to up-sell customers
and grab more revenue with each app.
source:
TheVerge
via
PCMag