In-app purchasing coming to Windows Phone 8, not before
3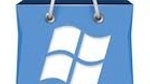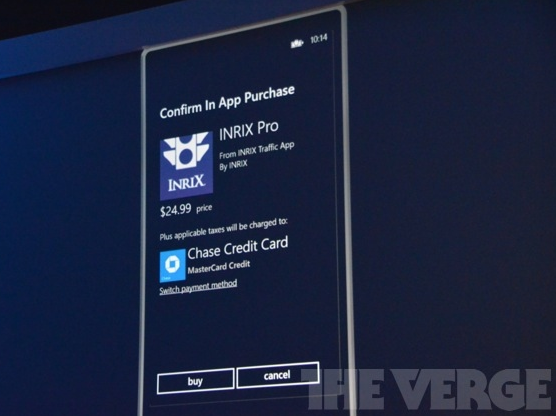 Example of in-app purchasing for Windows Phone
In-app purchasing is one of those simple pleasures in life that Windows Phone users just haven't been able to take advantage of just yet. Even those with models that will be getting the Windows Phone 7.8 update will not be able to make in-app purchases, but will receive some minor cosmetic changes like a home screen with more columns, resizable tiles and new themes to choose from.
The reason why in-app purchases won't be available until Windows Phone 8 might have to do with the
Microsoft Wallet Hub
. Additionally, MSDN documentation reveals that the Redmond based software giant has informed its developers that they won't be able to add in-app purchasing until handsets supporting Windows Phone 8 are released (see picture below).
In-app purchasing allows users to switch from a free to a paid version of a game, make purchases in a game for extra weapons or turns. For example, with the popular Draw Something game, users can purchase "bombs" for additional words to draw or to help solve a tough word. Users are charged on the same credit card they have set up to purchase apps with. For developers, it gives them
a way to up-sell customers
and grab more revenue with each app.
source:
TheVerge
via
PCMag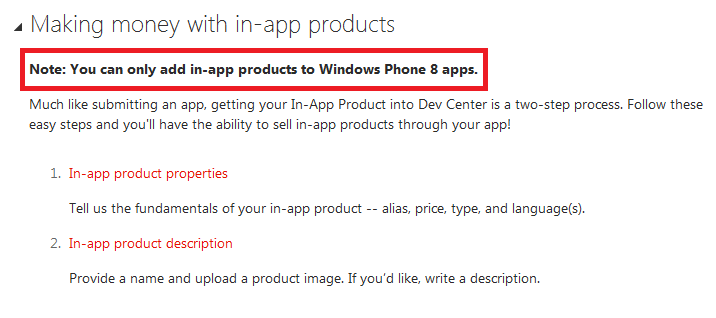 Microsoft reveals in-app purchasing is coming to Windows Phone 8
Recommended Stories