In a nutshell: 11 things we think we know about the Galaxy Note 5
28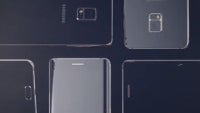 Ever since Samsung appointed August 13th as the day that will see its Galaxy Note 5 announced, we've been noticing a steady (and understandable) increase in hype around the electronics giant's upcoming phablet. Word on the street is that this move is intended to give Samsung some breathing room before Apple's turn comes and it announces its new iPhones (it's usually at IFA in September that we get to meet the next Note device).
In any case, we've so far been reporting on every new development that we deem trustworthy enough — though, of course, we can't be 100% sure all the time — and maintain
a dedicated rumor round-up that paints a thorough picture of the Note 5
. But what if you can't keep track of all the new leaks all the time, and are looking for a TL;DR version of our wordy round-up? The selection available right below is intended to fill that space and provide you with our findings in a succinct manner.
So, without further ado, here are the 11 things we (think) we know about the Galaxy Note 5: