Samsung Galaxy Note 5 rumor round-up: specs and release date
99+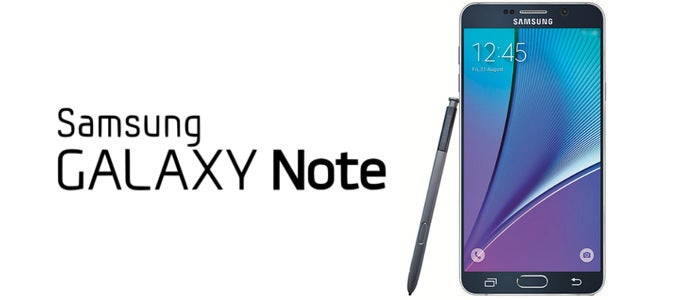 Article last updated on August 5.
Legend says Samsung Mobile's year has two seasons instead of four – Galaxy S season, and Galaxy Note season. As months pass by, we're slowly drifting from 2015's "Galaxy S6 season" into "Galaxy Note 5 season". It is arguably the most anticipated Samsung smartphone ever, especially since the Galaxy Note 4 laid out such a strong foundation before it, while the Galaxy S6 claimed the 2015 Android flagship crown for itself with its modern looks and cutting-edge hardware. After a year or two of slumping sales, Samsung is once again riding the high wave, and while we're anticipating the Note 5, we reckon it's time we rounded up all the rumors that have popped up interim.
While you're getting up to date with the Note 5, don't forget to check out our rumor round-up of Samsung's next big thing that's about to be unveiled soon -
the Samsung Galaxy S6 Edge Plus
!
Design
Reportedly, the Samsung Galaxy Note 5 is
being referred to as "Project Noble" internally
. You may remember that the Galaxy S6 was codenamed "Project Zero". Hence, "Project Noble" sounds like an immediate descendant with a pretty good "premium" ring to it, no?
Leaked schematics of the Galaxy Note 5 (shown below) display what appears to be the same 5.7-inch screen size, and a design that looks like a mixture between the Galaxy S6's curves and materials, and some accents remnant from the earlier Note series. Also, a new pop-up mechanism for the stylus where you push to eject it seems to be in place. Samsung has patented a mechanism that automatically slots the S-Pen out of its silo after a voice or gesture command is issued. This ejection system may employ an electromagnet to push the stylus out, alongside a locking mechanism to keep the stylus safe at bay.
The Samsung Galaxy Note 5 renders below confirm earlier leaks in terms of design, but this time around give us exact dimensions of the upcoming phablet: 153.3 x 76.1 x 7.9mm. Charging will happen via a regular microUSB port, and not the trendy new USB Type-C.
UPDATE:
We've added some recent live photos of a working Samsung Galaxy Note 5. And the third picture appears to be a leaked official press render.
We are also treated to leaked photos of the actual Samsung Galaxy Note 5 and Galaxy S6 edge+. Both phones are shot predominantly from the front and so far, there are no surprises. The S6 edge+ doesn't look different from what an inflated S6 edge would look like, so that's that – a dual-curve phablet. The Note 5 looks very similar to the Note 4, at least from the front. It has, however, received thinner bezels and, of course, a slightly larger home button, which will most probably house the new touch-type fingerprint scanner. From the looks of it, the metal frame has lost its chamfered shine and looks more like the one you would find on a Galaxy S6 – speaker grille on the bottom included.
Another picture answers the question about how the S Pen will be removed from the phablet. As we mentioned above, there had been talk about an auto-eject method following a patent application made by Samsung. But that recently was shot down by anonymous sources in Korea. A picture allegedly showing the bottom of the phablet, reveals that there will be a small gap which will give you enough room to use your index finger to pry the accessory out. It looks like an auto-eject for the S Pen could be at least a year away from happening. On the other hand, newer images don't have the said gap, which gives us hope of seeing an ejecting mechanism after all.
The same photo shows that the Galaxy Note 5 will have the speaker grill, micro-USB port and 3.5mm earphone jack on the bottom, similar to where these are positioned on the Samsung Galaxy S6.
Moreover, we have a leaked picture from the Czech Republic (photo 3 below) claiming to showcase a Samsung Galaxy Note 5 testbed captured in the wild. What does a testbed mean? Simply put, it's a prototype that houses the same internals and software that will debut in the final product. Although testbeds (also known as mules, especially in the automotive industry) usually come with almost all new features and flaunt the same specs, they do not employ the final design of the product.
UPDATE:
Further details about the Samsung Galaxy Note 5 have leaked from various sources. We now have even more CAD renders to examine, shown in the slideshow below. Like it or not, it seems like the Note 5 will have a non-removable back made of glass, meaning that it will be the first Note model with a battery that isn't user-accessible. Also, we might have to wave that microSD card slot good bye.
2K or 4K – the ultra-high resolution divide
UPDATE:
Recent leaks point at a Quad HD resolution display for the Samsung Galaxy Note 5. It looks like it will be at least another year until we get to enjoy some 4K screen goodness.
One of the most persistent and interesting rumors suggests that the Galaxy Note 5 will become the first commercially available ultra-high resolution (4K) smartphone. For something that sounds fairly far-fetched, considering most of the industry is still hesitant to jump from 1080p screens into the crystal-clear pond of Quad-HD, there's actually quite a bit of substance behind this rumor. Consider this – as early as last year, Samsung
has been presenting its display production pipeline to analysts
, and has non-ambiguously stated that it has 4K mobile display panels in the works that will be production-ready by 2015.
There are even some purported technological details available - said panels' are Super AMOLED and their resolution is a jaw-dropping 2160 x 3840 pixels. The pixels are arranged in a diamond pattern, similar to the PenTile arrangement witnessed in the Galaxy Note 4's critically acclaimed display. Moreover, the screens' precise diagonals were implied as well – coming up at 5.9 inches for the regular Note 5 and 5.78 inches for the highly probable Note 5 edge variant. Given the resolution and screen diagonals, the Note 5's pixel density adds up to 748ppi for the regular version and 762ppi for the variant with edges. These are mind-boggling values in both cases, and arguably present more pixels than you will ever need inside a 6-inch panel. However, this stupendously high pixel count will do wonders for experiencing ultra-high resolution video and VR content on the Galaxy Note 5. An extremely impressive display like this will also let graphic designers showcase their work in all its detailed brilliance.
Now that we've gotten you all high and worked up with excitement, let's pour the proverbial ice bucket on you before somebody calls the fire department!
The latest slab of info
demotes the 4K resolution version to an engineering prototype that's being tested alongside a 2K device. Given that ensuring a great enough yield of 4K AMOLED screens – not to mention curved screens – could prove challenging for Samsung, we won't put our hopes up for a full-on onslaught of 4K Note devices this year. Perhaps Sammy could introduce a limited run of 4K phablets, either at launch or down the road. Really, there are many ways Sammy could work around a shortage of 4K screens if it has the technology and puts its mind to bringing it to the market. But just in the event it doesn't, we reckon an eventual 2K (1440x2560) resolution Galaxy Note 5 is more than enough to please any smartphone enthusiast.
UPDATE:
Those renders of a Samsung Galaxy Note 5 edge may look pretty exciting, but such a model isn't in the pipeline, according to rumors. Instead, we'll get a Samsung Galaxy S6 edge+.
Processing grunt
UPDATE:
Rumor has it that the actual chip inside the Samsung Galaxy Note 5 could be an Exynos 7420. Also, rumors of a massive battery might have been greatly exaggerated. The Note 5's battery cell is said to have a capacity of 3,000mAh, which is a tad less compared to what the Note 4 had.
Reportedly, the Galaxy Note 5 is being tested with an Exynos 7422 chipset hulking within. What makes this one special is that it will combine all components into a single chip. Utilizing its own ePoP (embedded package on package) production method, Samsung was able to fit
3GB
4GB of RAM and 32GB of storage into a 225 square mm chip (we think it went into the GS6, but we don't have official confirmation). Basically, this lets them stack complete systems on top of each other, decreasing the total semiconductor area and opening up space for other good stuff, such as wireless charging.
In the Exynos 7422, Samsung may stack together the CPU, GPU, DRAM, storage, and its homebrew LTE modem in a single package. This is very ambitious, needless to say – but it's also the exact reason Apple choose Samsung and nobody else to
produce the Apple Watch SoC
. So we believe Sammy can pull this off pronto. In regards of RAM memory, people close to the matters are sure that the Note 5 will come with 4 gigabytes of LPDDR4 RAM on board. We already suspected that Samsung will go all-in in this department, given that the 4GB RAM frontier has been already crossed by a handful of devices.
Modern processor aside, the Note 5 is expected to rock Samsung's UFS 2.0 flash storage, which became famous for its
outrageous data reading and writing speeds
. If there's one place where smartphone manufacturers everywhere didn't stand a chance catching up with Samsung, it's this baby. Judging from the alleged Note 5 schematics that have shown up so far, and with rumors about the looks and specs of the phablet and its S6 edge Plus sidekick, it seems that there won't be a place for a memory card slot in the design anymore. That's not all the argumentation, though, as the new fast UFS 2.0 flash storage that Samsung slapped into the S6, uses a memory controller that is incompatible with the regular eMMC 5.0 standard that microSD cards use in other phones. Thus, provided that the Note 5 uses UFS 2.0 as well, Samsung will either have to put two separate memory controllers in there, or simply eschew a microSD slot altogether, equipping the basic Note 5 version with at least 32 GB of storage to compensate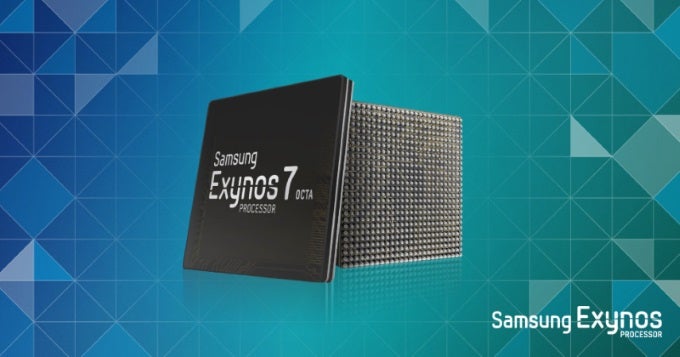 Smile for the camera
The Note 5 might get a 16MP main camera with optical image stabilization, along with a 5-megapixel front cam. In fact, proof has emerged that the upcoming Note 5 flagship might sport the same excellent front-facing cam of the Galaxy S6 and S6 edge. A support page for the Galaxy S6 selfie camera has an intriguing piece of code buried in its HTML file. It lists the selfie-taker of the S6 and S6 edge as also compatible with two other phones, only marked as N925 and N920F. If you recall, these are internal codenames for the Galaxy Note 5 variants, indicating that Samsung could use the same 5 MP front camera on its newest phablet, too, which we would only be pleased if it does.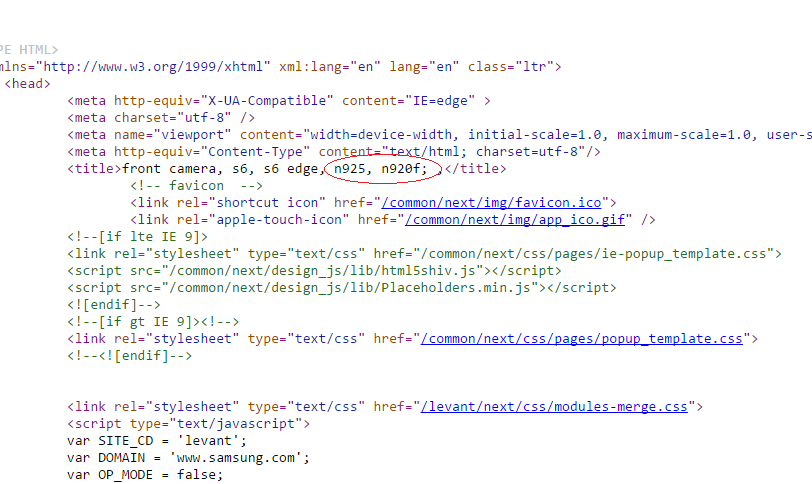 Release date
UPDATE:
Mark August 13 in your calendars, guys. Samsung will be hosting an Unpacked event on that date, and the Galaxy Note 5 is very likely to make a splash. The rumored Samsung Galaxy S6 edge+ is also expected to make an appearance, as hinted by the event invitation.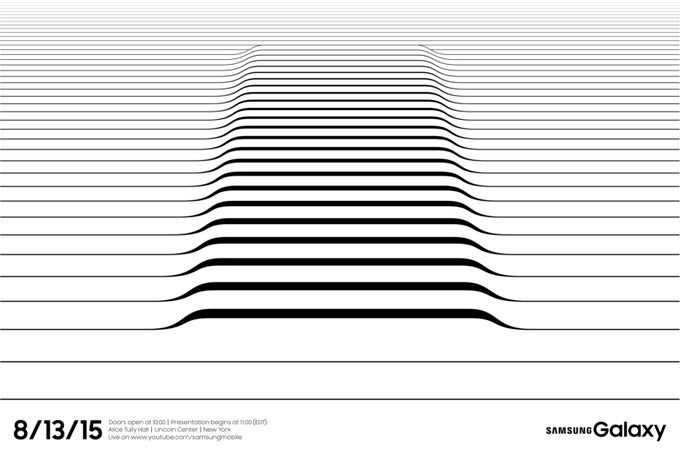 There is no shortage of sources claiming that the Galaxy Note 5 is due for an earlier than usual release. Although Samsung Mobile CEO J.K. Shin personally
denied the rumors of a July launch
, he didn't outright deny the possibility of the Note 5 launching into the stratosphere before the annual IFA expo in Berlin. Held early September, the conference has been the Galaxy Note's traditional launchpad since
the original 5.3-inch phablet
was unveiled in 2011.
However, reports from two independent sources claim that Samsung will unveil both the Galaxy Note 5 and the Samsung Galaxy S6 edge+ on August 12, 2015. When it comes to the actual release date, however, it coud be anywhere between August 14 and August 21 for the Note 5 and the Galaxy S6 edge+.
At this point, it must be noted that, if we're to assume that the two handsets will be unveiled on August 12, August 21 is the more plausible launch date of the two. Samsung never brought its flagships to the market as early as in a couple of days since the official unveiling. Europe, on the other hand, could follow a more typical Note 5 launch schedule, with arrival in late September or early October.