In 2016, Android was more vulnerable to hackers than iOS was
59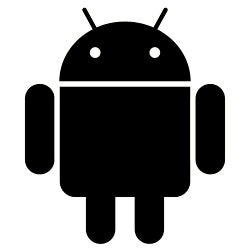 Among the mobile and desktop operating systems ringing up the 50 most vulnerabilities last year, Android was on top with 523 such flaws. In comparison, iOS was number 15 with 161 such issues. That was a reversal from 2015. That year, it was iOS that had the most vulnerabilities between the two with 387 compared to 125 for Android. Overall, iOS had the second most vulnerabilities in 2015 while Android ranked 15th.
The numbers, based on data compiled by CVE Details mean that last year the odds favored that Android powered devices would be hacked more than any other mobile iOS. A vulnerability is a flaw in the OS that a hacker could use to make a device (like a smartphone) do things that it is not supposed to do. That would include release information to hackers such as contacts, text messages, calls, IMEI numbers, passwords, access to apps and more.
Also in the top 50 last year was Apple's watchOS, used on the Apple Watch. The smartwatch's operating system ranked number 35 with 77 vulnerabilities.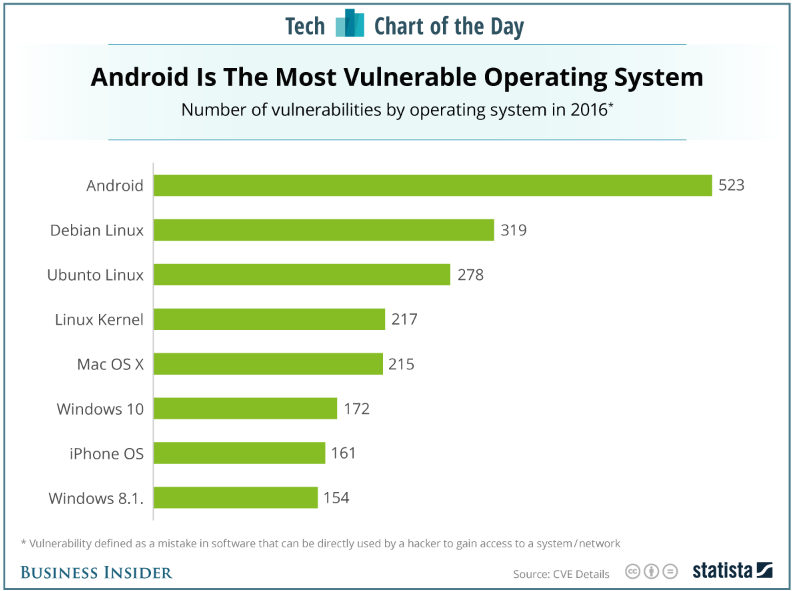 Android had the most vulnerabilities among operating systems last year
source:
CVEDetails
via
BusinessInsider