Immersion's patent suit against Apple now covers 3D Touch, adds AT&T, and seeks U.S. sales ban
99+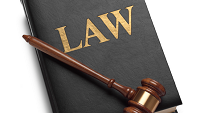 Back in February,
Apple was sued for infringing on patents related to haptic feedback
. On the other side of the lawsuit was a company called Immersion, known for its haptic feedback and touch technology. Immersion claimed that some of its patents were infringed on by the haptic feedback employed by the
Apple iPhone 6
,
Apple iPhone 6 Plus
,
Apple iPhone 6s
,
Apple iPhone 6s Plus
and the Apple Watch. The patents that Apple allegedly infringed on include U.S. Patent No. 8,619,051 covering "Haptic Feedback System with Stored Effects," and U.S. Patent No. 8,773,356 for "Method and Apparatus for Providing Tactile Sensations."
Yesterday, Immersion made some changes to the suit claiming that one of its patents related to Force Touch was infringed on by the Apple iPhone 6s and Apple iPhone 6s Plus. The patent involved is U.S. Patent No. 8,659,571, titled "Interactivity Model for Shared Feedback on Mobile Devices."
In another change, Immersion has widened the suit to include AT&T. The nation's second largest carrier was added as a defendant because it sells the iPhone models covered by the suit along with the Apple Watch. By selling these products, Immersion says that AT&T is "encouraging and facilitating infringing use by others." Note to Immersion's crack legal squad: AT&T's exclusivity on the iPhone ended in 2010 and by your own reasoning, Verizon, T-Mobile and Sprint should also be served. And why stop there? The company's own comments would suggest that every carrier and retail store in the U.S. that promoted the iPhone 6s and iPhone 6s Plus should be included in the suit.
"Immersion and its employees have worked diligently for over 20 years to invent solutions and build an ecosystem of content and playback devices that enable realistic and rich digital experiences. Touch matters, as it informs, excites and humanizes the digital world we interact with every day. Many of our licensed customers are market leaders that benefit from our innovation in touch technology."

"While we are pleased to see others in the industry recognize the value of haptics and adopt it in their products, it is important for us to protect our business against infringement of our intellectual property in order to preserve the ecosystem we have built and the investments that we have made in continuing to advance haptic experiences. We will vigorously defend the intellectual property we have developed when it is infringed."-Victor Viegas, CEO, Immersion
In its filing, Immersion asks for a jury trial and says that it is seeking compensatory damages. It also is requesting that an exclusion order be issued by the U.S. International Trade Commission preventing Apple from selling in the states, the products that are involved in the lawsuit.
source:
9to5Mac
Recommended Stories