Immersion sues Apple over 3D Touch and other haptic technology
77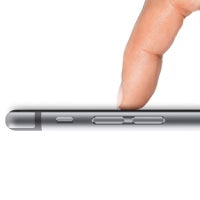 Immersion, a San Jose-based company that has been developing haptic tech since 1993, has recently filed suit against Apple for intellectual property infringement. According to Immersion, Apple's recent iPhones and all of the Apple Watches infringe on not one but several of its haptic feedback patents.
The plaintiff says that the 3D Touch / Force Touch system that Apple uses on the
iPhone 6S
,
iPhone 6S Plus
, and the Apple Watch, infringes on a patent for a technology called "shared feedback". The patent does not cover a method of recognizing the intensity of the touch, but it does specify how the software could show preview info through a light press from the user or take action through a firm one.
The haptic technology licensor also says that all iPhones starting with the 6th generation and all three Apple Watch models make use of patented technology that describes how touch screens could offer "tactile sensations". Furthermore, Immersion says that these devices also infringe on a patent that specifies how devices could offer different feedbacks depending on the performed action.
If Immersion is successful in its court battle against Apple, it will seek damages for intellectual property infringement. At the moment, the extent of these damages is unknown.
Back in June 2015, Immersion announced that more than 3 billion devices across the globe use at least one of its haptic technologies. According to the company's official website, Immersion has more than 2,000 issued or pending patents.