Image of the Meizu Mix smartwatch surfaces; YunOS powered smartwatch to be unveiled on September 3rd?
2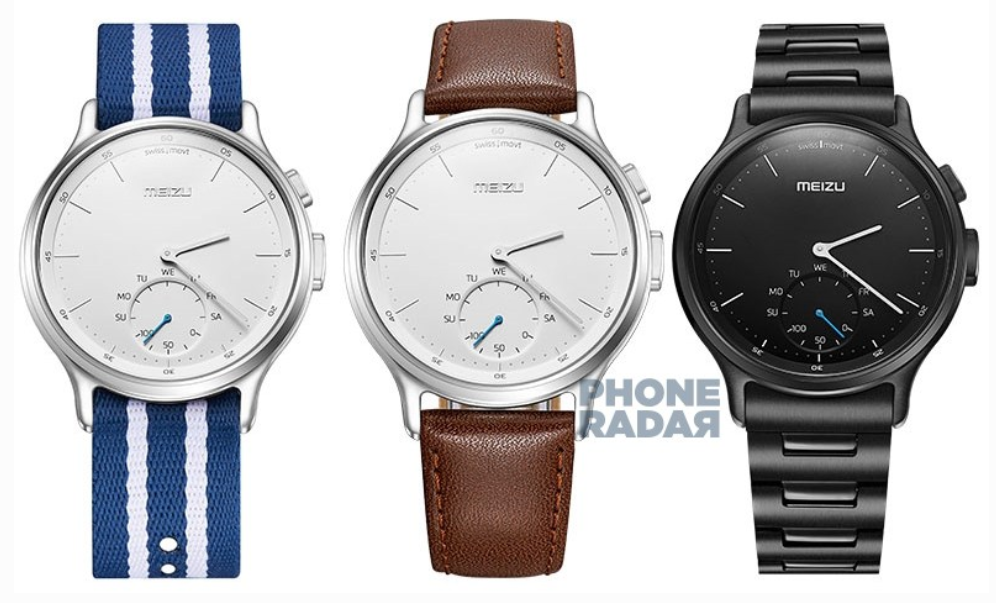 The Meizu Mix with a denim, leather and metal band from left to right
Meizu is expected to introduce its first smartwatch on September 3rd. Today, we have some information about the timepiece which is reportedly going to be called the
Meizu Mix
. Powered by Alibaba's YunOS, the device features a 42mm circular metal dial. The watch is waterproof to 30 meters (98.43 feet).
The Meizu Mix has a display protected by sapphire glass and comes with 3-axis gyroscope, accelerometer and magnetometer sensors. The wearable offers Bluetooth 4.0 LE connectivity, and there are three different variants at three different prices. The watch with the denim band is priced at $151 USD. With leather, the watch costs $196 USD; with a metal strip the smartwatch will cost $226 USD.
Hey folks, here is a great trivia fact to know that might win you some drinks or even cash at the local pub. The YunOS operating system that will power the Meizu Mix is the third most widely used OS in the world after Android and iOS. Last year, 40 million active devices were powered by YunOS. But we digress.
After the expected September 3rd introduction, we should have more information regarding the availability of the Meizu Mix, and any special features that the timepiece has. We also should see some more leaks about the smartwatch as we get closer to the date of the event. That means you need to check in often for the latest word on the device.
source:
PhoneRadar