Ikea Emoticons app designed to help the sexes communicate
2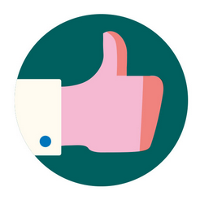 Having trouble communicating with your spouse or significant other? Furniture retailer Ikea has the answer. The company's emoticon app, available from the App Store and the Google Play Store, takes sentences and reduces them to two or three emoticons. Tests have revealed that images go right to our brain faster than the spoken word, which explains the popularity of emoticons in general.
Ikea's emoticons are designed for grownup conversations. One example seen on the accompanying video shows a woman sending an emoticon of a bed and a happy face prefaced with a quote balloon that says "Thanksfor last night." There can be no misunderstanding that combination of images.
Of course, Ikea's app is basically an advertisement for the company. Ikea products are included in its emoticon library, including a plate of the retailer's famous Swedish meatballs served at its in-store cafeteria. And there are even emoticons of sexy panties included which allows users to take the subject of their texts to a whole new dimension.
Last year,
Ikea made fun of Apple
by copying the style of the tech titan's promotional videos to push the 2015 Ikea catalog. With a sense of humor like that, we're not surprised by Ikea's approach to emoticons.
Thanks for the tip!
source: IkeaEmoticons (
iOS
|
Android
) via
TNW