Ice Cream Sandwich update being prepared for testing on the Motorola XOOM?
3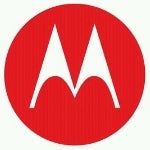 Back in October came the word that users of the
Motorola Xoom
tablet
were going to get updated to Android 4.0
. Now, owners of the Google Experience version of the Motorola XOOM tablet (which is basically the Wi-Fi only variant) have received some word from Motorola that their tablet will be involved in a project. Sure, this could be a heads-up for a minor bug-fix, or perhaps it could be something more. Consider that out of all XOOM owners, only those with the Wi-Fi only model get their updates
directly from Google
instead of from a carrier. This could be a way for Google to test an Ice Cream Sandwich update on the tablet, and if everything goes as planned, widen the distribution so that the other Motorola XOOM owners get the Android 4.0 update.
remain confidential
and Motorola says that it could be some time before those who sign up are contacted by the manufacturer.
Motorola has been known to send out these notices before conducted a "soak test" which this sounds like exactly. If everything goes smoothly, and the "project" is successful, all Motorola XOOM users will get to taste Ice Cream Sandwich. On the other hand, maybe the project is just a bugfix which in that case would make the confidential requirement seem strange.
source:
DroidLife