Motorola XOOM to get ICS, but no definite timeline for update
5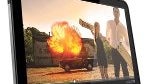 It's one of the more annoying aspects of the Android ecosystem, but one we must live with. Even if a device is less than a year old, we don't feel comfortable that it will get the newest update unless the manufacturer explicitly says so. Recently,
HTC has confirmed
that it will bring ICS to "as many" devices as possible, but that isn't much solace. On the other hand, Motorola has confirmed the update will come to the
Bionic
and
RAZR
at the very least. Now, it's looking more likely the XOOM will get the update, but we can't say when.
A source from the Motorola support message boards, which Engadget claims is a very reliable source, has confirmed that the Motorola XOOM will be getting the ICS update, but there is no available timetable for the update. We would hope that a software update would be faster than the ridiculously delayed LTE upgrades that Motorola promised for the XOOM, because the tablet was designed in tandem with Google, and doesn't have any extra skin like the TouchWiz UI on Samsung's Galaxy Tab line. The XOOM was relatively quick to get the updates for
Android 3.1
and
3.2
, so we're hoping that trend can continue with Android 4.0.
Announcements that fairly new Android devices are getting the update to Ice Cream Sandwich shouldn't be surprising, but they definitely give a sense of relief to owners of those devices. And, with the new terms of guaranteed
updates within 18 months
just recently kicking in for members of the Open Handset Alliance, we're hoping that means we won't have to always look out for these news stories.
source:
Motorola support forums
via
Engadget