Huawei ventures to improve user experience, hires former Apple design lead
17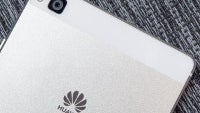 Huawei has been upping its game in recent year, hitting the market with premium smartphones in various price tears. It was also the first Android smartphone manufacturer to
announce Force Touch
with the brand-new
Mate S
. However, the manufacturer is still far from having captivated the hearts of consumers worldwide, but it seems it will not stop striding towards that.
Huawei has hired a brand-new specialist to improve the way users interact with the company's handsets. Former apple lead director Abigail Sarah Brody has now come aboard the Huawei shuttle and will be manning the station of Chief User Experience Designer.
Let's be clear, though – this is not a case of poaching, as Ms. Brody hasn't worked with Apple for a while. Still, she was an integral part of the team that designed various experience aspects of the first iOS that came with the original iPhone, and has been the design lead for different features in professional Mac apps.
Huawei's EMUI interface, which it builds on top of Android, is usually light on extra features and fairly snappy in performance. It offers a layer of personalization and carries a signature set of themes and menus, but other than that – it's not very different from your regular Android handset's interface. We are curious what Ms. Brody could bring to the table for Huawei and are looking forward to the next iteration of EMUI.