Huawei Mate 20 and Mate 20 Pro size comparison versus their contemporary rivals
6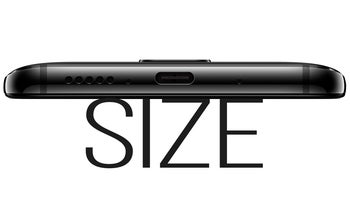 Huawei just one-upped its already-spectacular attempts at wooing the high-end Android market by announcing two quite decked-out devices that would proudly sit right next to the Galaxy Note 9s and iPhone XS Maxes of the world.
As usual, Huawei is adorning each of these two with slightly different designs, specs, and features. And yes, even the sizes differ, albeit by a small margin. We can go on a lenghty tirade telling you about the dimensions of these two and comparing them with the most popular flagships out there , but as usual, a picture would be worth a thousand words.

It's time for our good ol' size comparison tool, which lets you easily compare the sizes of the two new arrivals on the scene with all the popular flagship devices out there.
And here's how the Mate 20 Pro fares against the competition size-wise:

Recommended Stories