Huawei's Mate 20 duo may support extremely fast wireless charging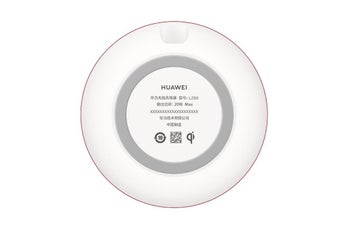 Although Huawei's
Mate 20
and
Mate 20 Pro
may not sport identical designs – the two devices will ship with
drastically different rear panels
– the overall feature list of the two is expected to remain largely similar. And if a new accessory is anything to go by, it appears Huawei's next two flagship devices may support extremely fast
wireless charging
.
As revealed by the image above, it seems Huawei is developing a new wireless charger under the model number LZ80. Design wise, although the image in question only showcases the bottom portion, the accessory appears to resemble most other wireless chargers. Additionally, following in the footsteps of competing products, the accessory will support the popular QI standard. Unlike these offerings, however, Huawei's product appears to support a maximum output of 20W. If this is truly the case, it has the potential of setting a new standard for wireless charging in the industry – Samsung's
Galaxy S9 series
can only support wireless charging at up to 9W of power.
While an output of 20W would be a significant improvement over current fast charging options, the use of the QI standard would technically make this impossible to achieve – the maximum output possible with the QI standard is 15W. Because of this, it seems likely
Huawei
will include its own custom chips in order to boost the speed of wireless charging when used with the Huawei Mate 20 series. Thanks to the QI support, though, other smartphones with wireless charging support should be able to use the accessory, albeit at a lower output.
Considering the accessory will likely go on sale alongside the Mate 20 and Mate 20 Pro, consumers should expect Huawei's wireless charger to be announced
sometime in October
alongside its next flagship duo.