Huawei Mate 20 launch to be preceded by Kirin 980 announcement this month
5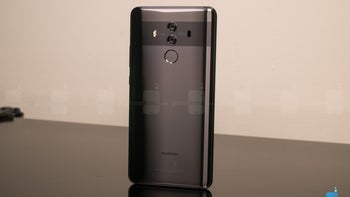 Released in October 2017, the Huawei Mate 10 Pro packs a powerful Kirin 970 SoC
There's
a lot of information
currently flying around in regards to Huawei's upcoming
Mate 20
and
Mate 20 Pro
high-end smartphones, some of which could still prove to be false or at least
partially inaccurate
.
But one thing we never really doubted was the company's next flagship duo would pack a hot new in-house Kirin 980 processor. After all, last year's
Mate 10
and
Mate 10 Pro
debuted the super-powerful
Kirin 970
SoC, which was also found inside the
P20 and P20 Pro
this spring.
Well, it's now officially confirmed that the Kirin 980 "will power the Mate 20 series", and a fairly easy to guess release schedule is etched in stone too. As expected, "the world's first 7 nm chipset" will be formally unveiled at the
IFA Berlin
trade show later this month, making its commercial debut on the Huawei Mate 20 and Mate 20 Pro in October.
Oh, yeah, the company also just casually confirmed
that 7 nanometer upgrade
, which means the Kirin 980 is most likely substantially faster
and
more energy-efficient than its predecessor. Keep in mind that both the Kirin 970 and Qualcomm's latest state-of-the-art smartphone chip, the Snapdragon 845, are based on 10 nm architecture. And the 7 nm
Snapdragon 855
is unlikely to see daylight this year.

While Huawei stops short of confirming anything else, a number of Mate 20 rumors are bizarrely mentioned in its Kirin 980-focused press release, which history suggests might simply be an unconventional tactic of misdirection.
The Mate 20 and Mate 20 Pro could come with
a home-brewed GPU
, but all in all,
that feels like a long shot
. Also, the Kirin 980 SoC may or may not be comprised of four Cortex-A76 and four Cortex-A55 CPU cores, the former cluster of which may or may not be clocked at a whopping 2.8 GHz speed.