Huawei is expected to beat Apple again in Q3 smartphone production, Samsung's numbers still dropping
9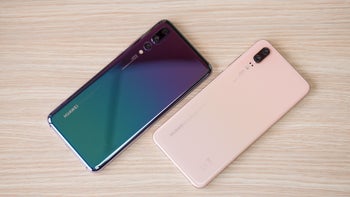 While Huawei's objective of overtaking Samsung to become
the world's number one smartphone vendor
by the end of next year still feels somewhat unrealistic and overambitious, Apple may have to wait before it can claw its way back to the silver medal spot on the global podium.

Specifically, Huawei is projected to account for around 12.5 percent of global smartphone production volume, with Apple at 11.5 percent, down from 12.6 and 11.9 percent respectively between April and June, with Samsung comfortably holding on to its crown, despite shrinking from a 21.1 to a 19 percent slice of the pie.

It's important to highlight that TrendForce, unlike Gartner, Strategy Analytics, or IDC, tracks production numbers rather than shipment volume, but taking both its Q2 and Q3 figures in consideration, we're pretty certain Apple can't realistically expect to hit back at Huawei... just yet.
The holiday season, of course, is a traditionally fruitful period for Cupertino's
refreshed iPhone lineup
, although a very intriguing
Huawei Mate 20/Mate 20 Pro
high-end duo could also come into play, looking to capitalize on the brand's growing popularity in key European markets.

Meanwhile, Samsung's difficulties in finding its way back to growth appear to be aggravating, as the Galaxy Note 9 looks too similar to its predecessor to "trigger much demand", while the chaebol continues to struggle in "lower end and emerging markets", China included.

Speaking of Chinese companies, Xiaomi and Oppo are tipped to substantially boost their production share during Q3, whereas Vivo's figures will likely go down. LG and Nokia are two smaller players to watch out for, with Sony and HTC slipping closer and closer to oblivion.

Overall, the global smartphone market is looking at a small 6 percent hike in production volume, from 352 to 373 million units quarter-on-quarter, although compared to last year, analysts expect mostly flat numbers "due to the weak momentum, approaching the market saturation."