Huawei Mate 10 vs Apple iPhone X vs Google Pixel 2 XL: Specs comparison
6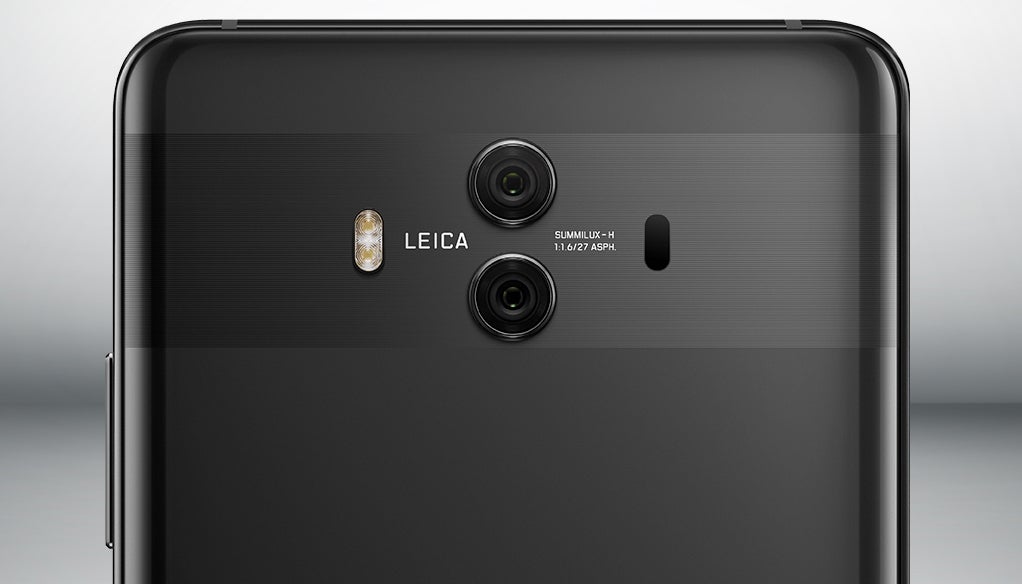 The Huawei Mate 10 is now official, aiming to disrupt the space.
With Android 8.0 Oreo right out of the box, top-end hardware, and intriguing software features on board, the Mate 10 is a device that's worthy of your attention if you're on the market for a new life companion.
But how does it compare against the iPhone X and Pixel 2 XL, two of its fiercest rivals?
Well, it's hard to sum things up in a single sentence or so, which is why we're giving you the full scope by comparing the specs of all three right here, right now:
625 cd/m2 (nit)
730 cd/m2 (nit)
HDR support, Pressure-sensitive, Oleophobic coating, Scratch-resistant glass, Ambient light sensor, Proximity sensor
Scratch-resistant glass, Ambient light sensor, Proximity sensor
HDR support, Scratch-resistant glass, Ambient light sensor, Proximity sensor
Apple A11 Bionic APL1W72 (10 nm)
Qualcomm Snapdragon 835 MSM8998 (10 nm)
HiSilicon Kirin 970 (10 nm)
Hexa-core, 2390 MHz, Monsoon and Mistral, 64-bit
Octa-core, 2350 MHz, Kryo 280, 64-bit
Octa-core, 2360 MHz, ARM Cortex-A73 and ARM Cortex-A53, 64-bit
Apple 3-core GPU
Adreno 540
Mali-G72 MP12
256GB, not expandable
128GB, not expandable
64GB
iOS (15.x, 14.x, 13.x, 12.x, 11.x)
Android (11, 10, 9.0 Pie, 8.1 Oreo, 8.0 Oreo)
Android (10, 9.0 Pie, 8.0 Oreo), Huawei Emotion UI
USB Power Delivery
USB Power Delivery
Fast charging
23.00 hours
the

average

is 17 h (996 min)
21.0 days (505 hours)
the

average

is 20 days (472 h)
21.00 hours
the

average

is 19 h (1110 min)
25.00 hours
the

average

is 19 h (1110 min)
Dual camera
Single camera
Dual camera
12 MP (Sapphire crystal lens cover, OIS, PDAF, CMOS image sensor, BSI sensor)
12.2 MP (OIS, Laser and PDAF, CMOS image sensor)
12 MP (OIS, Laser and PDAF, CMOS image sensor, BSI sensor)
Aperture size: F1.8; Focal length: 28 mm; Sensor size: 1/3"; Pixel size: 1.22 μm
Aperture size: F1.8; Focal length: 27 mm; Sensor size: 1/2.6"; Pixel size: 1.4 μm
Aperture size: F1.6; Focal length: 27 mm; Sensor size: 1/2.9"; Pixel size: 1.25 μm
12 MP (Telephoto, Sapphire crystal lens cover, OIS, PDAF, CMOS image sensor, BSI sensor)
20 MP (Black and White, OIS, Laser and PDAF, CMOS image sensor, BSI sensor)
Optical zoom: 2.0x; Aperture size: F2.4; Focal Length: 52 mm; Sensor size: 1/3.4"; Pixel size: 1 μm
Aperture size: F1.6; Focal Length: 27 mm; Sensor size: 1/2.7"; Pixel size: 1 μm
3840x2160 (4K UHD) (60 fps), 1920x1080 (Full HD) (240 fps), 1280x720 (HD) (30 fps)
3840x2160 (4K UHD) (30 fps), 1920x1080 (Full HD) (120 fps), 1280x720 (HD) (240 fps)
3840x2160 (4K UHD) (30 fps), 1920x1080 (Full HD) (60 fps), 1280x720 (HD)
OIS, Time-lapse video, Continuous autofocus, Video light, Video calling, Video sharing
OIS, EIS, Video calling, Video sharing
Time-lapse video, Continuous autofocus, Object tracking, Picture-taking during video recording, Video light, EIS, Video calling, Video sharing
7 MP
8 MP
8 MP
1920x1080 (Full HD) (30 fps)
1920x1080 (Full HD) (30 fps)
1920x1080 (Full HD) (30 fps)
5.65 x 2.79 x 0.30 inches (143.6 x 70.9 x 7.7 mm)
6.22 x 3.02 x 0.31 inches (157.9 x 76.7 x 7.9 mm)
5.93 x 3.06 x 0.32 inches (150.5 x 77.8 x 8.2 mm)
6.14 oz (174.0 g)
the

average

is 6.5 oz (184 g)
6.17 oz (175.0 g)
the

average

is 6.5 oz (184 g)
6.56 oz (186.0 g)
the

average

is 6.5 oz (184 g)
Back: Glass; Frame: Stainless steel
Back: Aluminum, Glass
Back: Glass; Frame: Metal
Water, Dust; IP67
Water, Dust; IP67
Splash, Dust; IP53
3D Face unlock
Fingerprint (touch)
2D Face unlock, Fingerprint (touch)
Notification light
Notification light