Huawei: Honor 20 series will receive security updates despite restrictions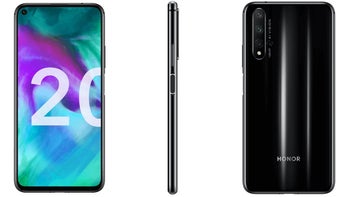 As a result of the Trump administration's latest restrictions, Google confirmed yesterday evening that it'd be immediately revoking Huawei's
access to Android updates
, the Google Play Store, and Google apps.
Earlier today, both companies
reassured customers
that existing Huawei smartphones would remain unaffected. Moreover, the Chinese company promised to continue providing security updates and after-sales services to sold and stocked devices across the globe. Tomorrow, however, Huawei's sub-brand will be introducing the
Honor 20 and Honor 20 Pro
at an event in London, and because Google's restrictions affect future smartphones, it was unclear until now if these models would be subject to the changes. Fortunately, Huawei has
confirmed
to
TechRadar
that the promises mentioned above also apply to these upcoming models.

The Honor 20 and Honor 20 Pro will be shipping with Android 9 Pie straight out of the box and will presumably have access to the Play Store and Google's range of apps. Huawei's hasn't confirmed whether the two flagships will be receiving updates to future versions of Android, but more details on this matter will presumably be shared tomorrow at the official announcement.