Huawei CEO Yu tells U.S. cable viewers that it will launch AR glasses in one to two years
1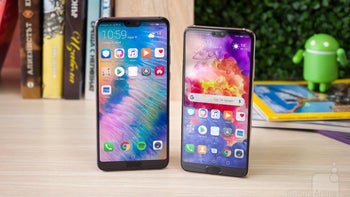 All of this didn't stop Huawei's consumer products chief Richard Yu from
telling CNBC tonight that it is working on a pair of Augmented Reality glasses
. During an exclusive interview with the U.S. based business cable channel, the executive said that Huawei's AR glasses would take the experience of wearing such a device to the next level. AR uses digital technology to combine real-life images on a screen, with digitally created images. The glasses would launch in a year or two, according to Yu.
"With this AR, you can have AR glasses working with phone, maybe you can watch more of a large area. In the beginning you may feel AR … is nothing. But in the future you will see more and more the value of that...The next one to two years I think the industry will commercialize, even for Huawei. We will bring a better user experience product"-Richard Yu, CEO, consumer products, Huawei
Analytics firm IDC expects 200,000 AR headsets to be shipped this year, with that number jumping to 21.59 million by 2022.