How to watch the 2017 NBA Playoffs on your iPhone, iPad or Android device
5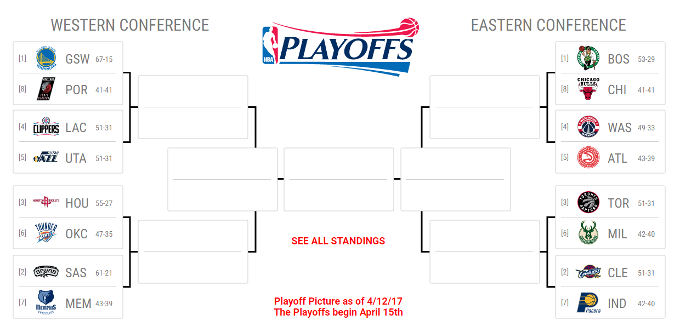 The 2017 NBA regular season has come to an end and it was quite the roller-coaster for a few teams struggling to make it in the playoffs. There was even a surprise shuffle at the top in the East with the Celtics taking over the first spot after the Cavs struggled in the last few games. It's all over now, though, and the 8 best teams from the East and the 8 best from the West are now known and ready for an even tougher challenge: the 2017 NBA Playoffs.
But how can you watch the 2017 NBA Playoffs on your iPhone, iPad, Samsung Galaxy, Google Pixel, LG G6 or other Android device?
The best things in life might be free, but watching the NBA Playoffs isn't, so that's why you need to either have a cable subscription and , or use a third-party service.
The first thing to know is that there will be four channels streaming NBA 2017 Playoff games: the majority of the games will be shown on TNT, many earlier games will be broadcast on ABC, you have some games on ESPN, and a few on NBA TV.
The most convenient way to be able to tune in to all of the games is Sling TV. The service brings together all the channels that you need for a $25 monthly fee for the basic packages and you don't need to sign up a multi-year contract. Sling TV is available on iOS devices, as well as on Android gadgets, and the app is free to download right below:
Right now, this is the best way to tune in to the Playoffs. The first round starts on April 15th, with the first game putting the Indiana Pacers against the Cleveland Cavaliers at the Quicken Loans Arena in Ohio.
What team are you rooting for? Are you a Warriors fan or rooting for King James and the Cavs? Or is it some other team? Let us know in the comments right below.