HTC phones monopolize top of U.K. smartphone charts; Apple iPhone 4 drops to number 6
40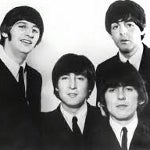 Not since the Beatles took over the British pop charts in late 1963 has the U.K. witnessed such a monopoly. According to the rankings of the best selling smartphones in the U.K. by uSwitch, Taiwan-based manufacturer HTC owns the top 3 places on the list while Android phones had 5 of the top ten slots.
The HTC Desire is at the top of the list, followed by the Desire HD and the Wildfire. The Apple iPhone 4 (16 GB version) ranks sixth. The BlackBerry Curve 8520 is the first non HTC and non-Android phone in the Top Ten, placing at number four.
The Samsung Galaxy S rounds out the top five with the Motorola DEFY coming in seventh. The bottom three handsets in eighth, ninth and tenth place are the Sony Ericsson S500i, the Samsung G800 and the Samsung i600 respectively.
Ernest Doku, the technology expert at uSwitch,com said, "HTC has outsmarted the smartphone market by customising its handsets at a range of price points – as seen by the Wildfire acting as an aspirational Desire. It's clever marketing. Android phones have well and truly pipped Apple to the post. But, with just a couple of months until Apple is expected to give details of its next offering, it's almost a dead cert that they will soon lead the way again in the race for smartphone dominance." And perhaps for the first time, fragmentation of the Android OS has become a clever marketing tool instead of a problem that was supposed to doom Google's open source OS.
source:
TheNextWeb
via
AndroidAuthority