HP TouchPad 4G to hit AT&T by the end of summer with 1.5GHz CPU, HSPA+
0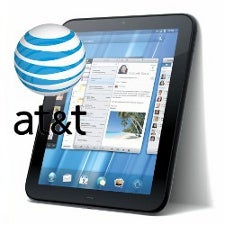 The
HP TouchPad
has been selling for nearly two weeks now, but initial reception has been lukewarm.
Amazon and BestBuy have quickly slashed prices of the tablet
, but if that's not enough, HP has confirmed that AT&T will be getting a
21Mbps HSPA+
version of the tablet – the HP TouchPad 4G. Not only will it support AT&T's mobile data network, but it will also feature a more
powerful dual-core 1.5GHz Snapdragon processor
, up from 1.2GHz on the current models. The battery is expected to remain the same, but with the added strain of HSPA+ connectivity, this will probably mean that you get less battery life.
The AT&T HP TouchPad 4G will come with
32 gigs of memory
and an integrated GPS unit. It has changed slightly to a couple of grams bulkier than the original TouchPad, but except for that minor change it's largely the same. Unfortunately, there are no details on pricing and an exact release date just yet, but HP promises to make the tablet available off contract and in time for back to school through retailers, the carrier and HP's channels.