HP TouchPad prices slashed on Amazon, Best Buy
3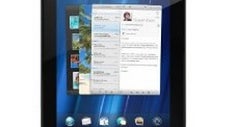 HP's TouchPad
has been out for less than two weeks, but first Amazon and then Best Buy have already slashed the price of the tablet giving you an additional incentive for the purchase of the webOS 3.0 slate.
The price on Amazon has been cut by $10 to
$489.99 for the 16GB TouchPad
and by 5% to
$572.65 for the 32GB model
. Best Buy offers the same discount for the 16GB tablet, while for the 32GB model you end up with $20 off, translating into a price of $579.99. Those who have exercised the virtue of patience can now save a couple of bucks, but even more importantly at such a price the TouchPad becomes more competitive when compared to the iPad 2.
But will this be enough for users to overlook some of its flaws? HP has promised an update addressing most software issues, but while that's still a thing of the future, why don't you check out our review of the
HP TouchPad
, which can answer your questions about the webOS 3.0 tablet now.