HMD made some software and hardware changes to the international version of Nokia 6
2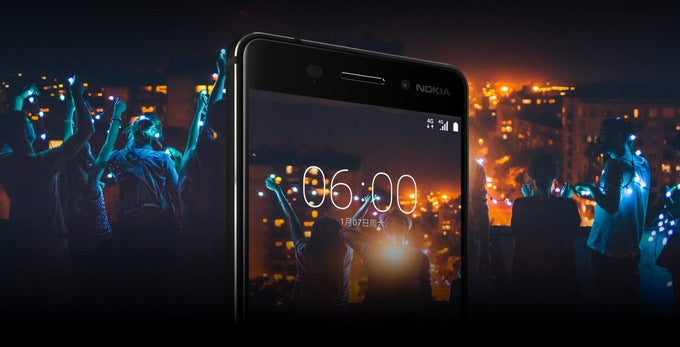 Although HMD promised to release all its Nokia-branded smartphones globally
by the end of June
, it looks like many markets won't be getting two out of the three Nokia handsets until July.
The Nokia 6 is the first Android smartphone launched by HMD, but the device was a China exclusive for many months. The international variant is supposed to hit European markets very soon, while
customers in the United States
will get the Nokia 6 in early July.
However, there are differences between the Chinese and global variants of the Nokia 6, and one of them is the amount of RAM. While the Nokia 6 launch in China includes 4GB RAM,
HMD announced in May
that the global model would pack just 3GB RAM.
Well, it looks like the Finnish company made some software and hardware changes to the international version of Nokia 6 before release, and one of these changes concerns the amount of memory.
HMD sent a letter to FCC (Federal Communications Commission), which lists all the changes it made to the
Nokia 6
after the phone has been approved.
On the software side, HMD confirmed it has fixed the RF Card configuration error and addressed a problem with the FP driver which would not load when the device enters power off charging.
When it comes to hardware, the list of changes is much bigger, but the most important seems to be the addition of 4GB RAM and 64GB internal memory.
Add 2nd source battery, HE335
Add 4GB RAM / 64G ROM
Change L6219 & R6210 to NC to improve WiFi mask performance
Change L6220 to NC
Change R711, R707, R2207 to Murata Bead board to optimize camera de-sense
Change FPM to low voltage, add one diode + Low voltage FW to reduce FPM noise
Speaker Box SUS material change from 304 to 430 to resolve static magnetic issue. Change coil material from FH5 to FH7 to improve coil heat resistant.
Lastly, the list contains some mechanical changes made to the Nokia 6 before release, which you can find below.
Rear cover, Increase the thickness of Rib to improve the Main Cam deviation
Rear cover, Increase the chamfer to fit the change of battery tape
Rear cover, Decrease the thickness to increase the gap between Battery and Rear Cover
Camera Ring, modify the Rib of Camera Ring to avoid the interference
A Cover, increase the mark of PLE
Change front camera sponge to conductive sponge, to resolve defense issue
Power Key: modify the key dimension to improve key feeling
Rear cover, increase thickness of NFC pad
Rear cover, increase thickness to resolve the front cam deviation issue
Rear cover, modify the gap between rear cover & A cover to resolve assembly interference issue
HMD will launch four different
Nokia 6
models in the coming weeks, which go by the following model numbers: TA-1025, TA-1039, TA-1021 and TA-1033. These variants support different LTE and WCDMA bands, as well as SIM slots and HAC, which are detailed in the table below.