Gruber: All the leaks pertaining to iOS 7 are wrong; new OS build is "polarizing"
27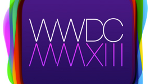 Not every one is expecting iOS 7 to be a flat, gloss-free UI when it is introduced Monday at WWDC. According to John Gruber, a journalist normally plugged into the Apple scene, the insiders at Cupertino that he normally talks with are telling him that all of the leaks about iOS 7 are
wrong
. Another word that he keeps hearing from his connections is "polarizing". That might be the last word that fans of iOS want to hear used to describe iOS 7.
The words from Gruber inject some mystery into tomorrow's WWDC keynote. Earlier on Sunday, the Wall Street Journal said that iOS 7 has "
plain solid backgrounds and more white space,
" and
will have a new way to share pictures and video
.
Of course, this could be merely Apple trying to confuse everyone about what to expect tomorrow. Last week, we showed you
an image of what was supposedly iOS 7
. But unfortunately, the picture was not clear so no judgment could be made about any changes made by Apple.
source:
MacRumors
via
RedmondPie