Is this a picture of iOS 7?
57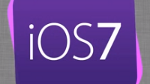 A picture published on Monday allegedly reveals the
new UI
of iOS 7.
Developed by Jony Ive after Scott Forstall left the company
, the design has been
characterized as being flat, without the glossy skeumporphic icons
that became associated with the OS. While some believe that the leak is genuine, it could be an early design and might not portray what the public will see when iOS 7 is unveiled at WWDC next week. That impression seems to come from those who have noticed that some of the icons look different than others, as though different teams developed different icons. Some have borders and some still have a bit of gloss to them.
There are more questions surrounding the leaked picture, including the use of the wooden Newstand icon which would seem to violate the no-skeumorphics approach that Ive has been purportedly aiming for. There also seems to be too much white space between the status bar and where the icons begin. And lastly, there is something unsettling about the angle of the icons on the screen.
With only a week left until iOS 7 is introduced, we'd expect some more images to leak before the introduction of the real thing. Stay tuned.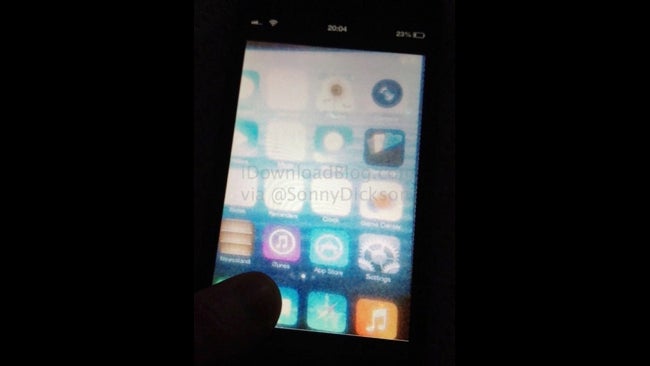 A leaked picture of iOS 7
source:
iDownloadBlog.com
via
MacRumors
,
IntoMobile